2 T oil

2 lbs veal or beef

¾ c sliced celery with some leaves

2 finely sliced carrots

2 finely sliced onions

½ t thyme

¼ t mace

Salt and pepper

1 12 oz can of beer

1 lb sliced mushrooms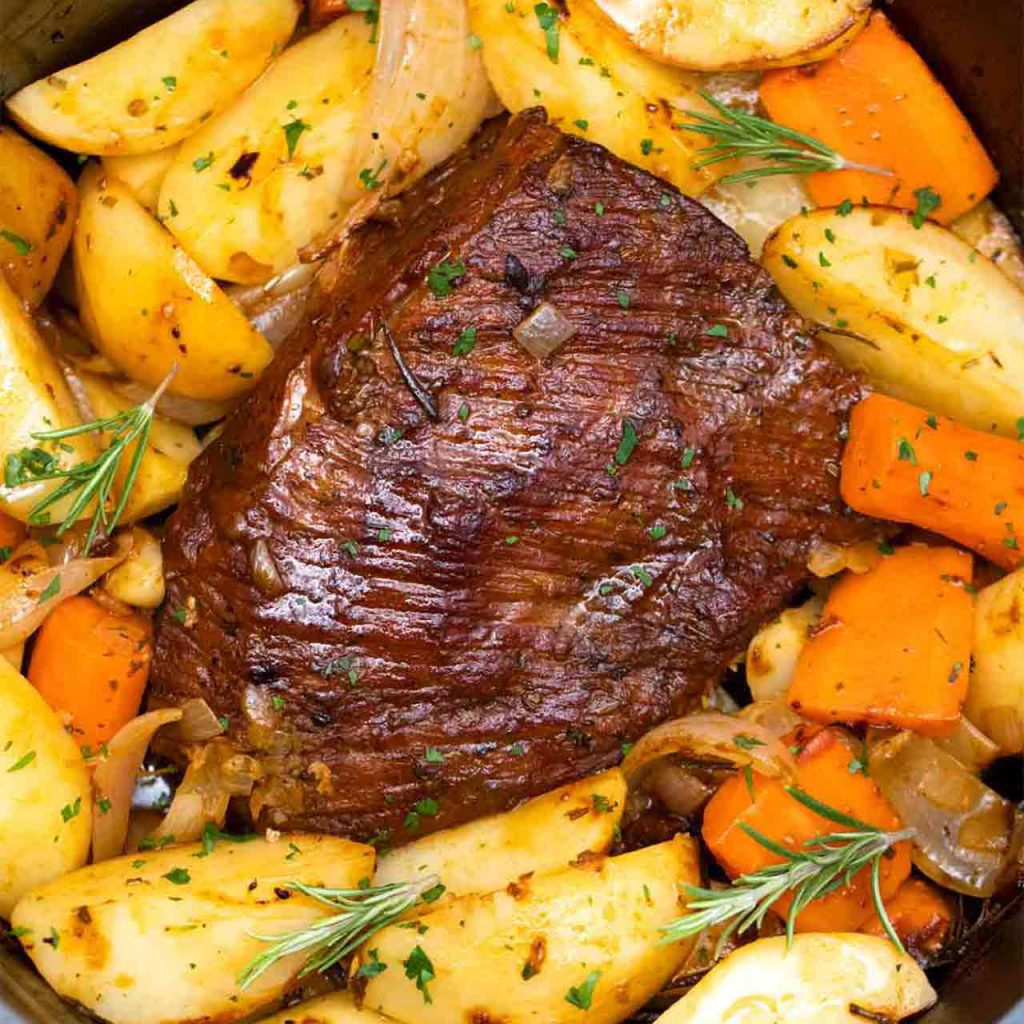 Brown meat. Add vegetables, seasoning, and beer. Cover and simmer until tender, about 3 hours. Add mushrooms the last 15 minutes.
Submitted by Arlene & Joel Siegel