Here's one from the vault…my late mother's Tuna Mousse. The fish mold isn't required, but it certainly will add to the 60s/70s vibe. Gelatin-based desserts were all the rage back then, and what recipe didn't include a can of soup or onion soup mix? The molds are ubiquitous and cheap at local thrift stores. If you are feeling particularly adventurous, add an olive for the fish eye, and a thin strip of red pepper for its mouth. Make this and you'll be the life of the party!
Ingredients
3 small cans tuna

2 envelopes unflavored gelatin

1 cream cheese

1 c mayo

1 onion, diced

1 T lemon juice

Dash Tabasco or hot sauce

½ c celery, diced

1 can tomato soup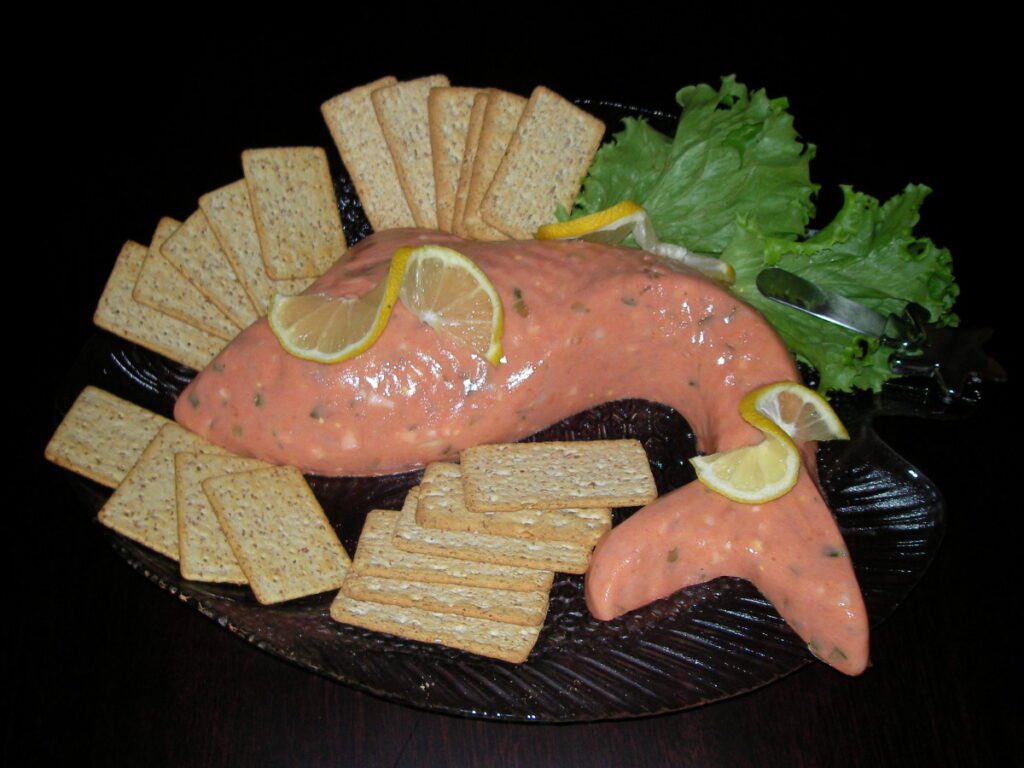 Mix gelatin into slightly boiling soup, add cream cheese and whisk to combine.  Add to other ingredients in a large bowl.  Pour into greased mold and chill overnight.