A food processor fitted with a shredding disk takes the labor out of potato latkes and saves you from scraped knuckles. Once grated, place the potatoes in a strainer or a clean towel and squeeze out excess liquid. You can also use a salad spinner to remove excess liquid. Latkes can be made ahead of time, frozen, and reheated. Reheat in a 450 degree oven and serve.
5 large russet potatoes
1 medium onion
4 eggs, beaten
1/2 c matzo meal
2 t salt
1/2 t pepper
1/2 c canola oil, for frying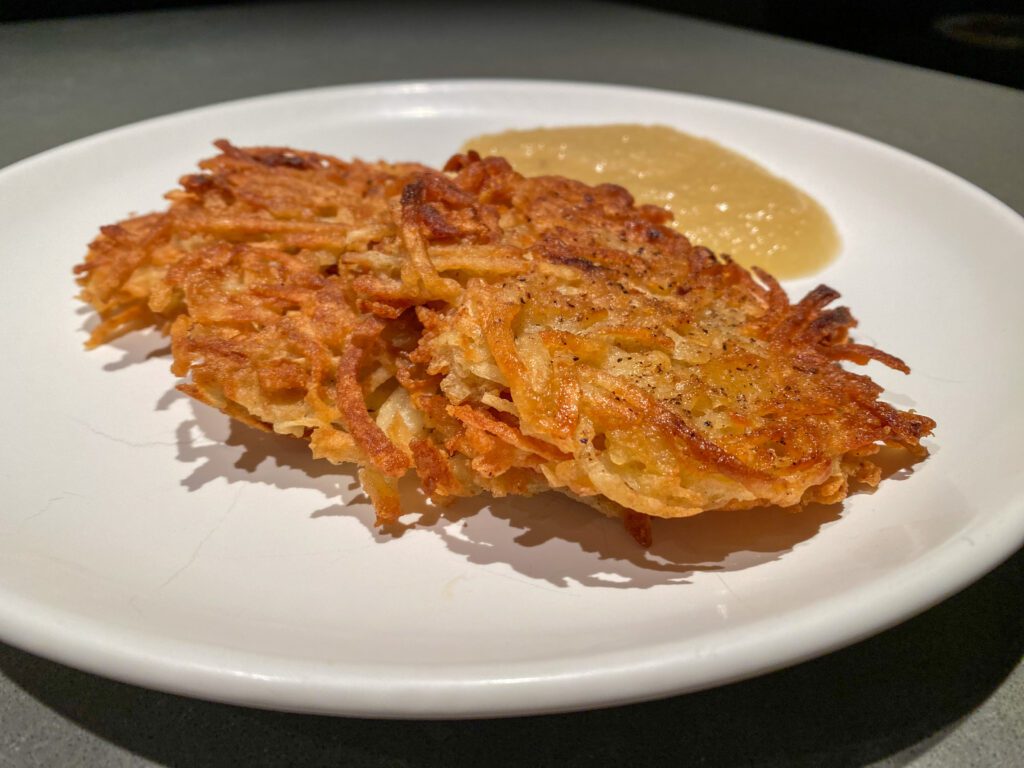 Grate peeled potatoes and onion into a bowl or pulse in a food processor. Drain any excess liquid using clean towel or salad spinner. Add eggs, matzo meal, salt, and pepper.
Heat a large skillet over medium-high heat. Spoon the mixture into hot oil forming small pancakes. Cook until the underside is golden, about 2-3 minutes. Flip pancakes and cook until the other side is golden and potatoes are cooked through, about 2 minutes more. Serve hot with sour cream or applesauce.