1 firm cabbage

1-½ lb ground meat

1 ½ c cooked rice

1 large chopped onion

1 medium onion

1 t salt

½ t pepper

1 large can tomatoes

¾ c brown sugar

1 T lemon juice

2 T raisins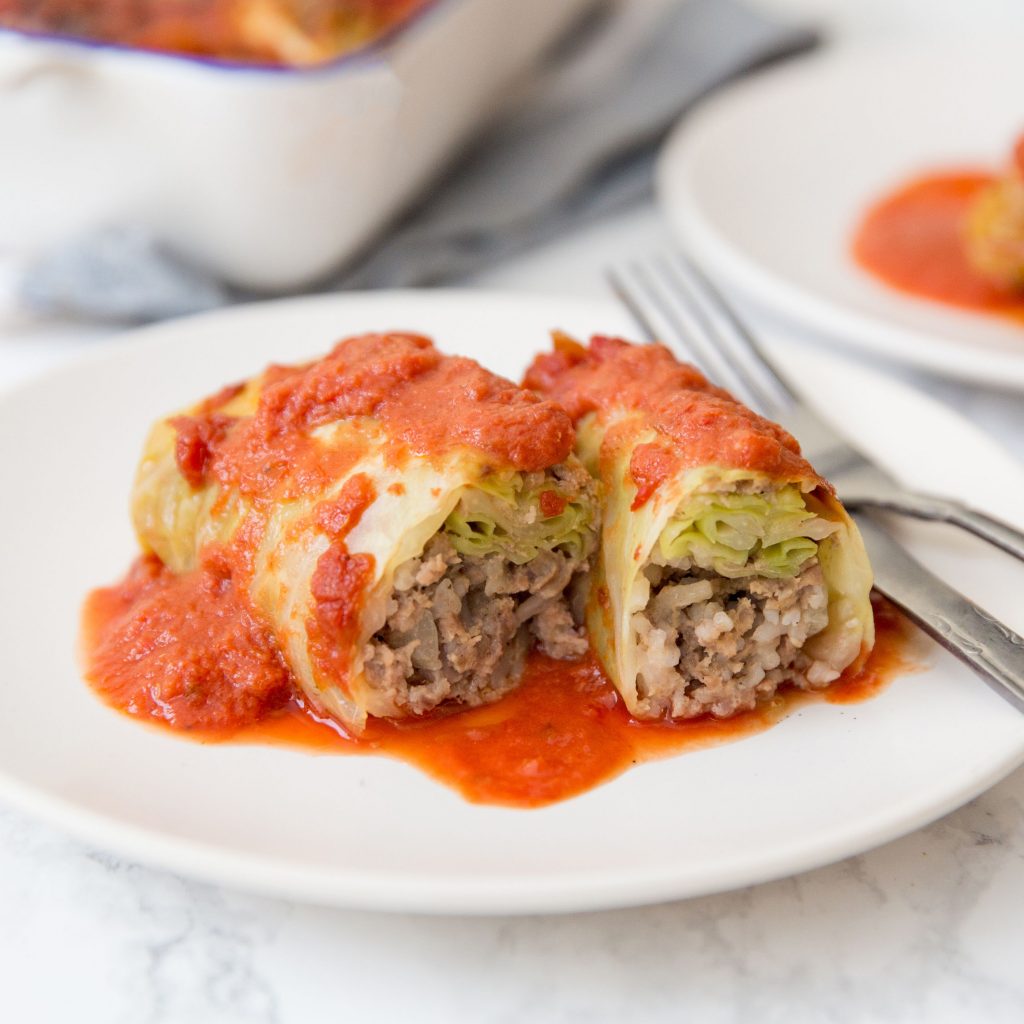 Prepare cabbage by placing cabbage head in boiling water. As leaves soften remove them and drain. (It helps to cut out the core of the cabbage). Mix meat, rice, large chopped onion, salt and pepper. Place about 1 or 2 T of mixture into each leaf and wrap. Cut up medium onion and leftover leaves and place in bottom of pan. Place cabbage rolls in pan. Mix together tomatoes, sugar, lemon juice, and raisins and spoon over rolls. Cover pan with foil and bake at 350° for 2 hours, then uncover and bake at 325° for 2 hours. Add a little water or tomato juice as juice in pan evaporates. Serve over rice.
Submitted by Debby Mankoff