1 medium eggplant

3 T minced onion

2 T salad or olive oil

4 T (¼ c) lemon juice

1 ½ t salt

¼ t pepper

1 t sugar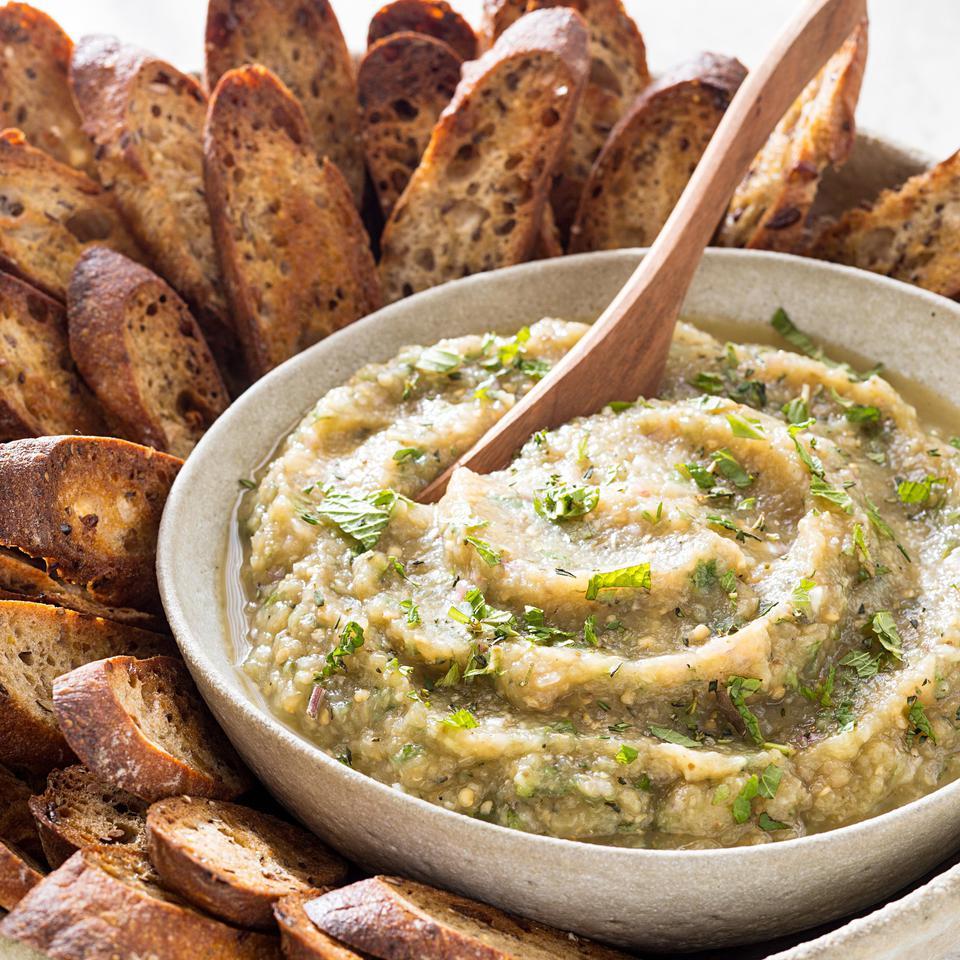 Bake the eggplant in a 475° oven until the skin turns dark brown. Cool and peel.
Chop the eggplant until very smooth. Stir in the onion, oil, lemon juice, salt,pepper, and sugar. Chill. Serve with dark bread and wedges of tomato. Serves 4-6.
Submitted by Judith Subar