1 ¼ c all-purpose flour

1 t salt

1 t paprika

⅛ t cayenne pepper

½ c lightly salted butter, room temperature

8 oz grated cheddar cheese (about 2 c)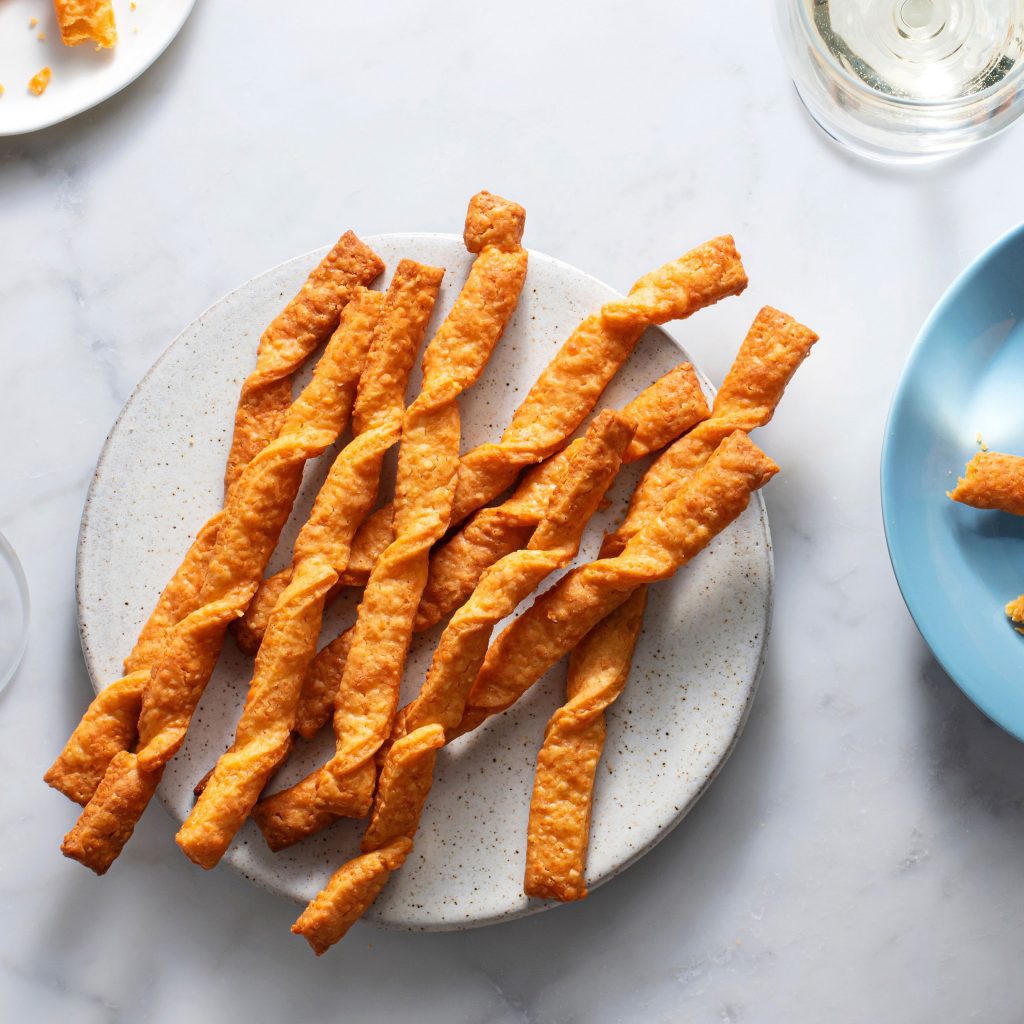 Mix first 4 ingredients in a medium bowl. Work butter and cheese with a wooden spoon until thoroughly mixed. Add flour mixture all at once and use hands to mix to make a stiff dough. Turn onto lightly floured surface and knead several times until smooth. Store in refrigerator until firm. Roll out on a lightly floured surface. Slice and bake at 425° until golden brown.
Submitted by Geraldine Hoffman, from "A Touch Of Love, A Pinch Of Tradition" B'nai B'rith Women #473, Grand Rapids, MI 1987