Myrna's Mom's Fabulous Noodle Kugel
1 (1 lb) package fine egg noodles

1 c graham cracker crumbs

2 T butter, melted

1 c sugar

1 lb small curd cottage cheese

1 c sour cream

7 eggs

1 t cinnamon

1 t sugar

2 t vanilla
Topping:
3 c corn flakes, crushed

½ stick unsalted butter, melted

½ c brown sugar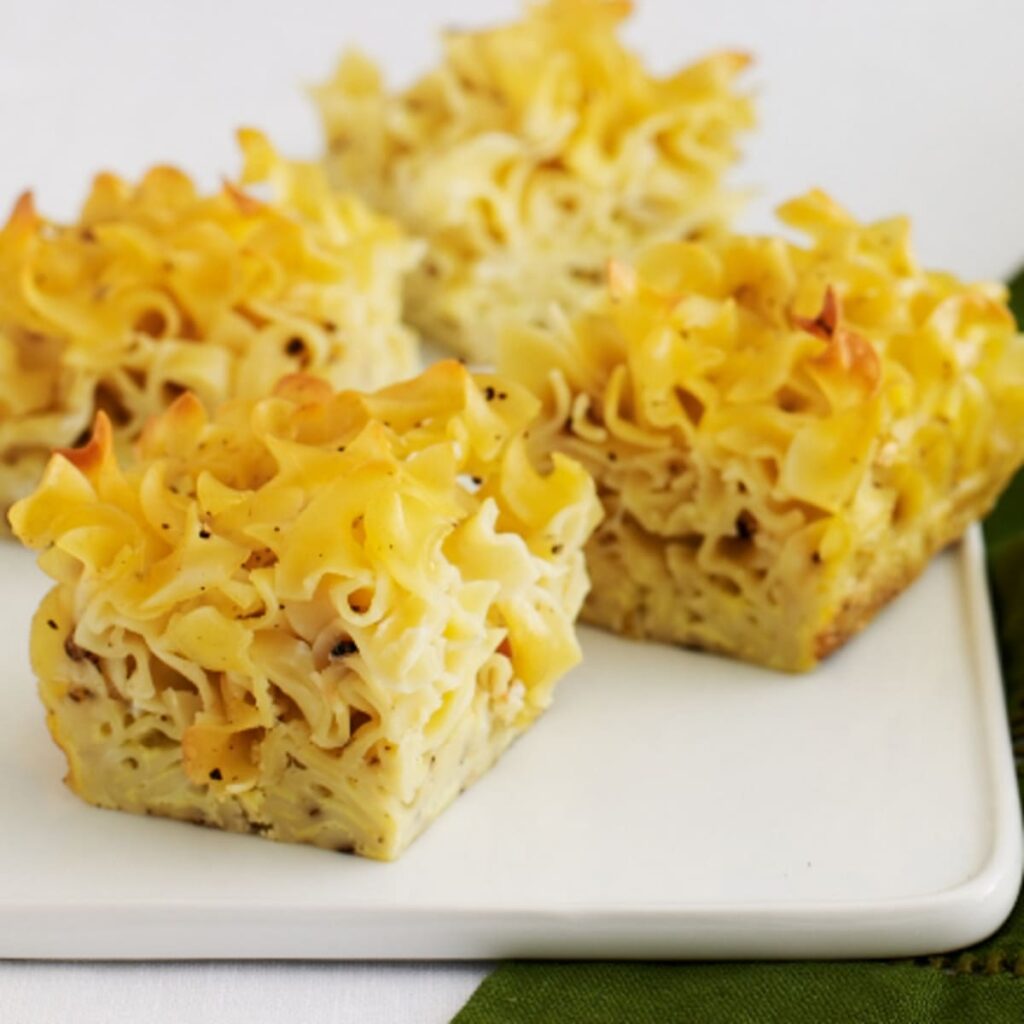 Cook egg noodles according to package directions and drain. Spray bottom of a 9×13 (preferably glass) baking pan, mix graham cracker crumbs with melted butter, and pat into bottom of the pan. Cream the cottage cheese with the sugar and add the sour cream. Add the eggs one at a time to the cheese mixture. Add vanilla and mix. Combine the cheese mixture with the noodles and pour into pan on top of graham cracker layer. Mix cinnamon and sugar, sprinkle on top of noodle layer. Top with corn flake topping. Bake at 350° for one hour or until set.
Submitted by Myrna Kirschner