1 pkg 8-10 oz wide egg noodles

1 c cottage cheese

½ pint sour cream or yogurt

4 oz cream cheese, softened

¼ c milk

2 T sugar

½ stick of butter

3 large eggs, beaten

¼ c golden raisins

¼ cup dark raisins

¼ t cinnamon (or more to taste)

1 t vanilla

¼ c apricot preserves or apricot spread (or more if you prefer)
Topping:
3 c corn flakes, crumbled with hands

½ stick of melted butter

¼ c brown sugar (sugar to taste)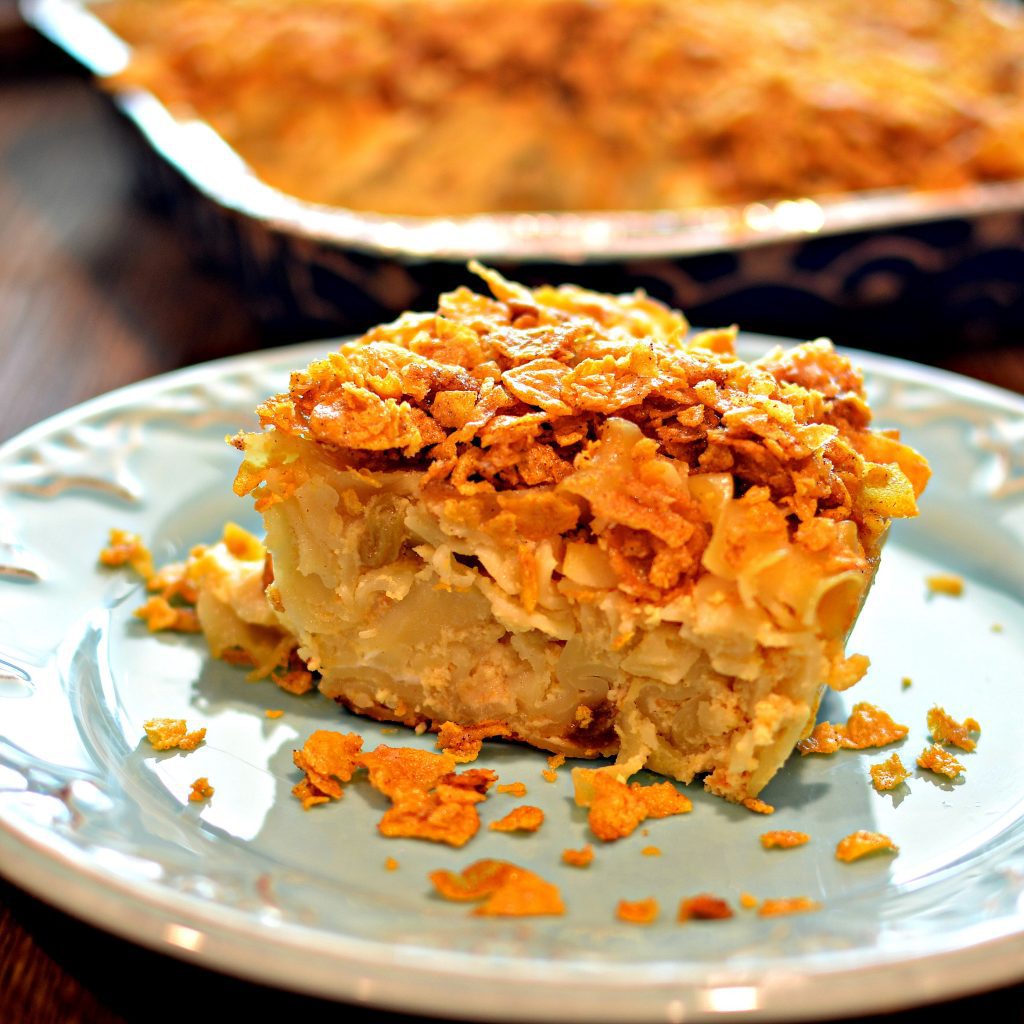 Cook noodles as directed. Drain and rinse in cold water. Beat next ingredients through eggs together. Combine with noodles. Mix in raisins, cinnamon, vanilla, and apricot preserves. Pour into a well-buttered oblong casserole dish. Top with cornflake mixture. Bake at 350𝆩 for 40-60 minutes.
Submitted by Judy Sernick