1 envelope plain gelatin

2 T lemon juice

1 small onion, sliced

½ c boiling water

½ c Hellman's light mayo

1 (1 lb) can red sockeye salmon, drained and deboned

¼ t paprika

1 t dill weed

1 c heavy cream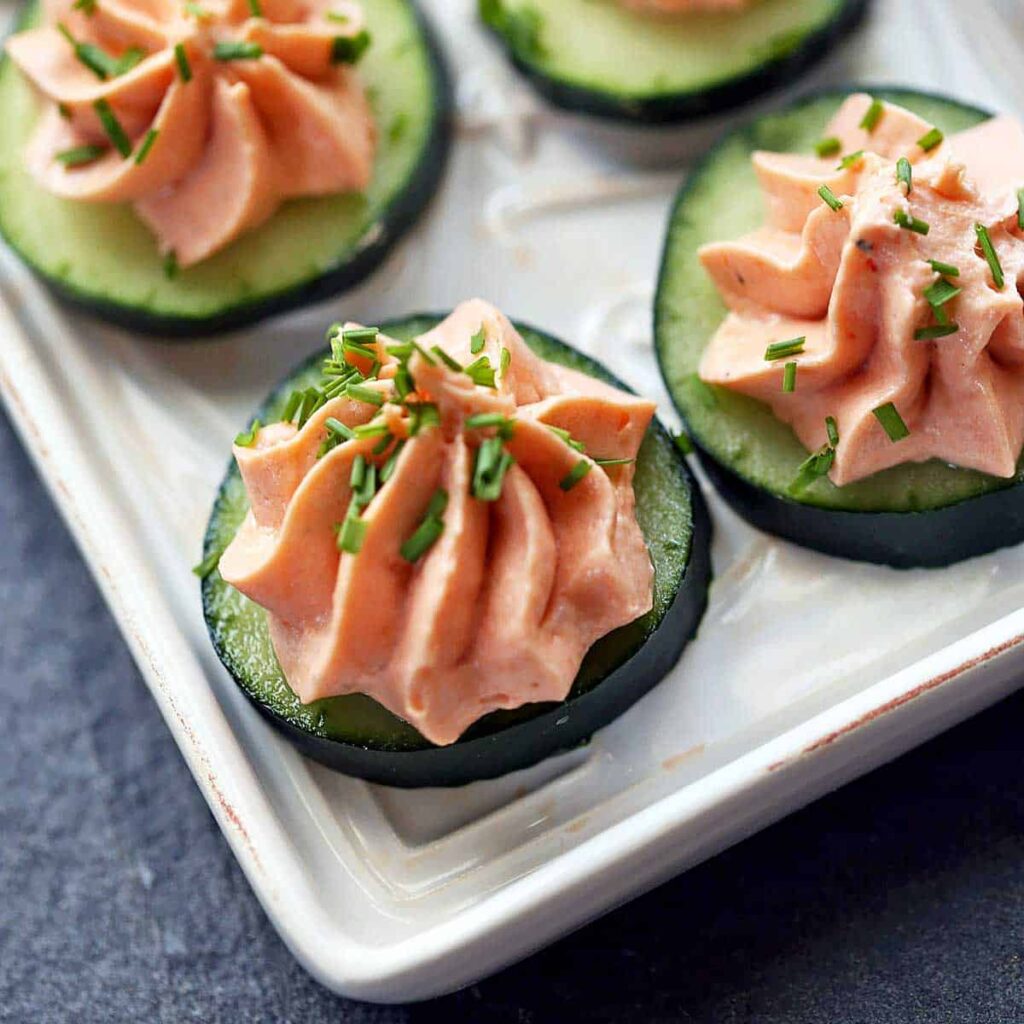 Empty gelatin into a blender, add lemon juice, onion, and boiling water. Cover and blend on high speed  for 40 seconds. Turn off and add mayo, salmon, paprika, and dill. Cover and blend on high speed. Pour in heavy cream, blend 30 seconds, and turn off immediately so the cream won't curdle. Pour into a greased mold or glass bowl. Chill until firm, overnight or at least 5 hours. Unmold onto a serving platter and chill another hour, or you may choose to serve directly from the glass bowl. Serve with small rye breads, crackers, and/or cucumber slices.
Submitted by Myrna Kirschner