It's always a challenge to recreate favorite family recipes. Whether it's deciphering vague measurements, e.g., "one juice glass of sugar," or having the result taste just like Bubbe's, getting it right is often a challenge. It took me many attempts to nail this one. My late mother helped me with advice like, "they're too thick" and "not crispy enough." Persistence pays off, and somewhere my mother and grandmother are smiling.
4 large eggs

2 c sugar + sugar for topping

1 c vegetable oil

1 t baking powder

½ c cold water

1 t vanilla

¼ t salt

1/3 c poppy seeds

½ t cinnamon

About 2 lbs all-purpose flour (6-7 cups or more)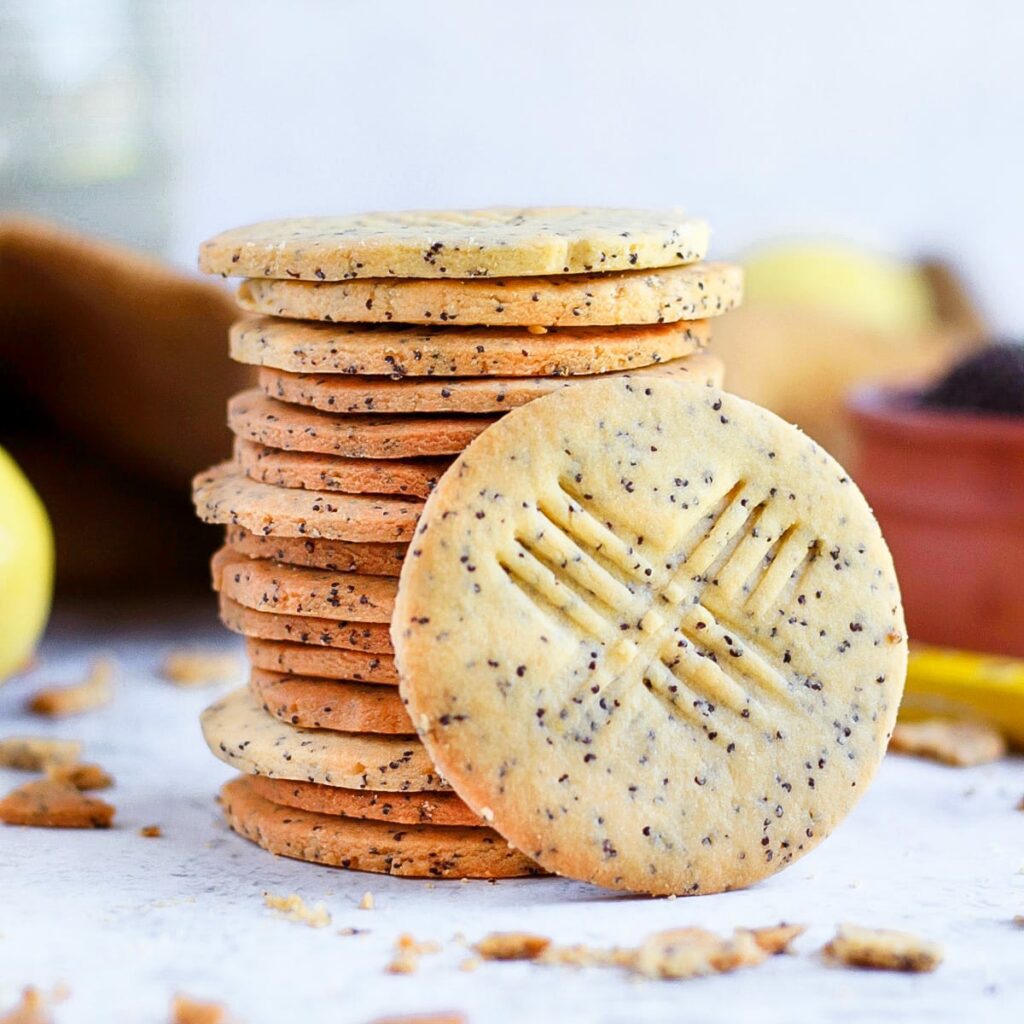 Beat eggs slightly in a mixer, then add sugar and beat to combine.  Add oil, water, and vanilla and beat until mixed. Combine dry ingredients and slowly add to mixer. Dough will be dense. Turn out onto floured surface and briefly knead until dry enough to work with. Roll out to desired thickness (about ¼") and cut cookies using cutters. Press cookies into a bowl of sugar, and place on a baking sheet covered with parchment paper or silicone. Leave some room between them, but they will not get too much larger.  Bake at 350 degrees for about 20 minutes or until edges just begin to brown. Cool on a rack. The cookies are meant to be a bit crispy.