1 German chocolate cake mix

1 (1.4 oz) pkg of instant chocolate pudding

2 c sour cream

4 eggs

¾ c cooking oil

⅓ c Kahlua

6 oz chocolate chips

⅓ c powdered sugar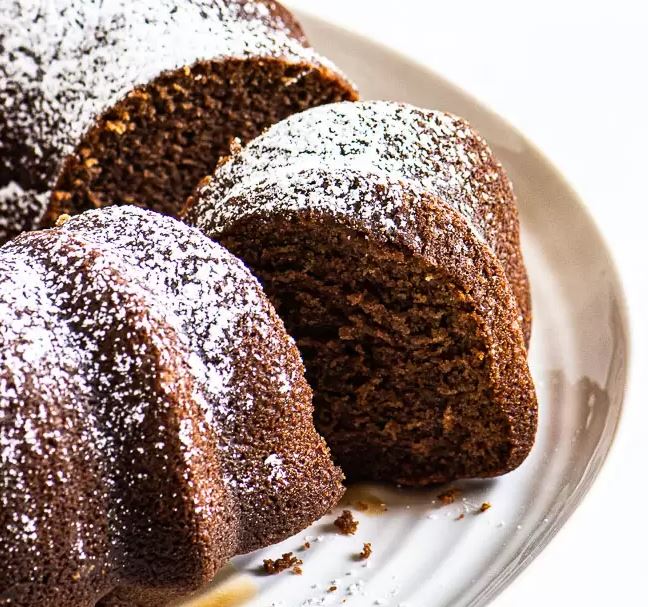 Mix first six ingredients until well mixed. Stir in chocolate chips. Pour into well-greased and floured bundt pan. Bake at 350° for 50 minutes or until toothpick inserted in center comes out clean. Cool cake in pan for 10 minutes, then remove from pan. While cake is still warm, put sifted powdered sugar on top of cake. You can also frost the cake on top with chocolate frosting. Preparation time is 10 minutes, plus baking and cooling time. Serves 16.
Submitted by Judy Sernick