1 c cake flour

1 t baking powder

1 T instant coffee powder

6 large eggs, separated

1 c sugar

1 t vanilla
For Frosting:

1 pint whipping cream

1 T sugar

2 T instant coffee powder

6 oz chocolate chips

2 T unsalted butter

2 T cream or milk

Fresh strawberries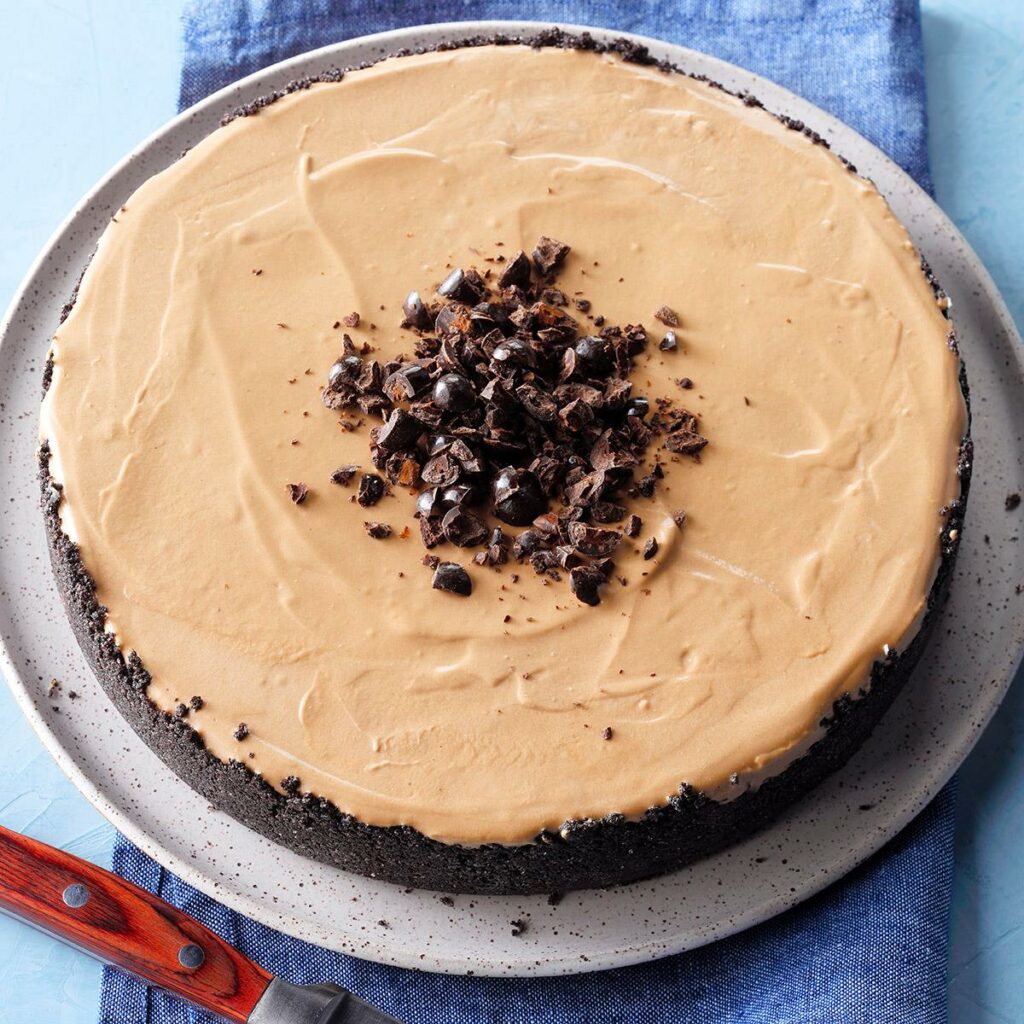 Sift cake flour, baking powder and instant coffee powder and set aside. In a mixing bowl, beat egg whites until stiff peaks form, then add the beaten egg whites. Fold in the sifted flour mixture.
Grease the bottoms of either three 8-inch cake pans or two 9-inch cake pans, then cut parchment paper to fit. Pour batter evenly into pans. Bake in a preheated 350-degree oven for about 12 minutes, or until the cake springs back when touched lightly. Remove from pans and let cool on a wire rack.
In a mixing bowl, beat the whipping cream until stiff peaks form, then add sugar and instant coffee powder. Melt the chocolate chips, then add the butter and cream, mixing until well combined. Assemble torte by frosting between layers with the whipped cream mixture, then frosting the entire cake. Dribble melted chocolate over the top and sides of the cake. Garnish with fresh strawberries or other fruits. Nuts coffee beans or chocolate curls can also be used for garnish.
Nutrition information per serving: 350 calories, 5 grams protein, 21 grams fat, 35 grams carbohydrate, 161 milligrams cholesterol, 88 milligrams sodium.
Submitted by Lisa Rashshewsky