18 oz apricot preserves (can use pineapple)

18 oz apple jelly

1 jar (5 oz) horseradish, drained

1 small can dry mustard ( or 4 T)

1 T cracked black pepper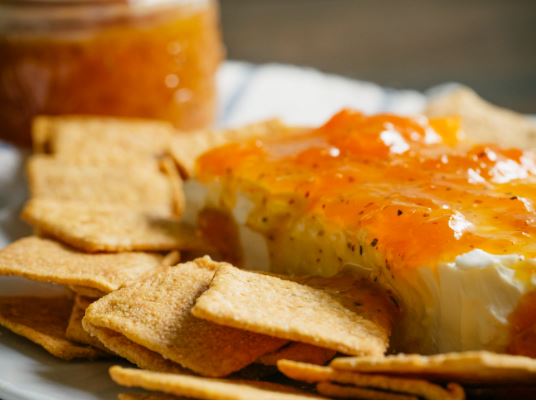 Combine all ingredients in a bowl and use a wire whisk to combine.Wash the empty preserve/jelly jars, and put the mixture back into the jars. Do this at least 2-3 days before you plan to serve it.
To serve, put 1 8 oz brick of softened cream cheese on a serving plate and spoon sauce generously over the cheese. Serve with crackers. Keeps indefinitely in the refrigerator.
Submitted by Judy Sernick