Carrie's Chinese Chicken Salad
Rosh Hashanah is celebrated with sweet treats to symbolize hope for the sweet year ahead. Apples & honey, honey cake, and apple cake were always on our holiday table. My wife's grandmother, Fanny Shenn, was a phenomenal baker and always made her recipes with the most important ingredient, love. Here is one of her many recipes that have been passed down through generations.
    Dressing:
4 T sugar

1 t salt

½ t dry mustard

4 T (¼ c) red wine vinegar

4 T (¼ c) soy sauce

1 t ginger

2 cloves garlic, crushed

½ c olive oil

 

Salad:
2 whole large chicken breasts, cooked, skinned, and boned

1 head iceberg lettuce

3-4 scallions, sliced

4-5 celery stalks, sliced

½ c slivered almonds, toasted

¼ c sesame seeds, toasted

1 c green or red peppers, chopped

1 can Mandarin orange segments, drained (optional)

Crunchy Chinese noodles (optional)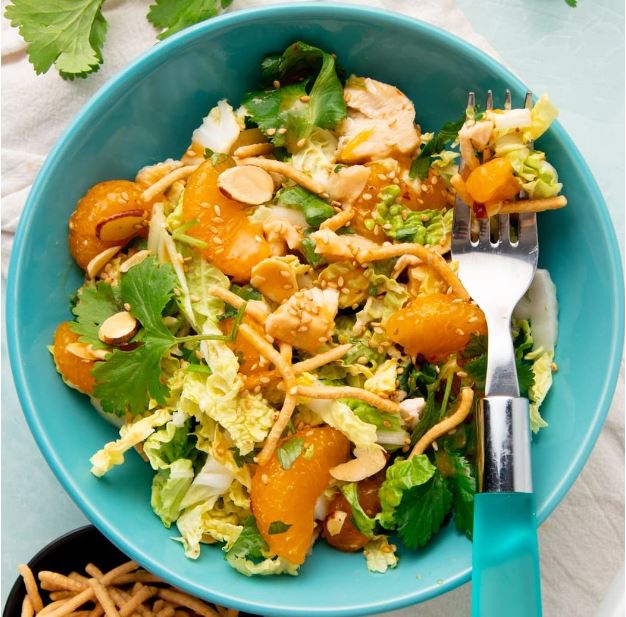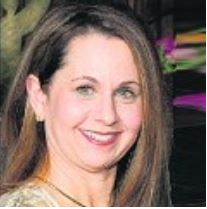 Combine dressing ingredients in a jar and shake well. Refrigerate overnight. Dice chicken. Tear lettuce into bite-size pieces and add chicken, scallions, celery, almonds, sesame seeds, and orange sections. Pour dressing over the salad and toss well. Garnish with Chinese noodles.
Carrie Rosen, besides being one of my closest friends, was a stalwart member of our Grand Rapids Jewish community. She was active in Federation, Hadassah, Ahavas Israel, Civic Theatre, St. Mary's Hospital, Library Guild, Kids' Food Basket, and gave of her talents and time generously, often without even being asked. Bright, sweet, and beautiful both outside and inside, Carrie never hesitated to help in any situation. She was also an excellent cook and baker. She shared this delicious luncheon recipe with me as we were compiling recipes for the EGRPS Academic Booster cookbook. Tragically, Carrie passed away from pancreatic cancer at the age of 58, but she lives on in her good deeds and the treasured memories she created with so many of us.
Submitted by Myrna Kirschner