1 (15 ½ oz) can salmon

1 dozen eggs, beaten

½ c flour

½ c milk

1 t baking powder

½ t salt

Dash of liquid hot pepper sauce

2 c grated Monterey Jack cheese

1 10 oz pkg frozen chopped spinach, thawed and drained

1 t dry mustard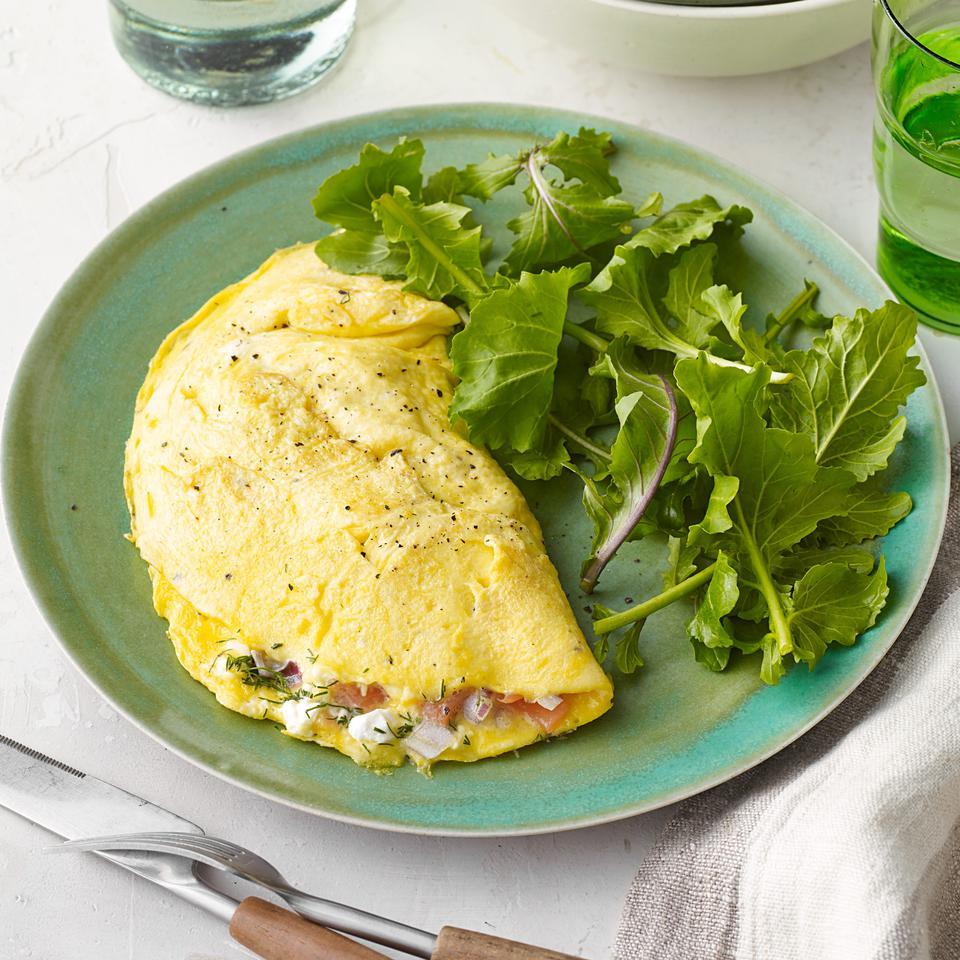 Drain and flake salmon. In a blender, combine eggs, flour, milk, baking powder, and salt. Blend 3 minutes until smooth. Toss together salmon, cheese, and spinach. Spread salmon mixture in a greased 9×13 pan. Pour egg mixture over ingredients in dish. Bake at 400° for 15-20 minutes until center is firm. Makes 12-14 servings. Serve with fresh fruit and flaky roll.
Submitted by Judy Sernick